The spooky season in Sarasota has a lot to offer!
There are parades, concerts and markets to enjoy this month. You are sure to find the perfect plans for Halloween in Sarasota with this list!
FRUITVILLE GROVE FARM PUMPKIN FEST - Weekends in October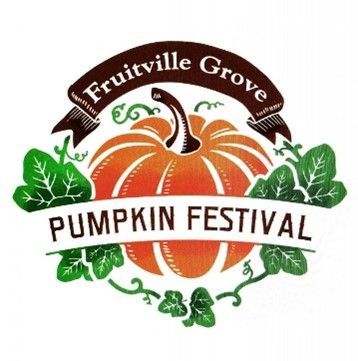 Fruitville Grove is a farm market and working farm open to the public seven days a week. They sell local produce as well as products from area farmers. For this month's Pumpkin Festival, you can create a free craft while you enjoy a fun day at Fruitville Groves pumpkin field!
https://visitfloridafarms.com/event/fruitville-grove-farm-pumpkin-fest/2021-10-24/
Stranger Things Drive-in Movie - October 1-2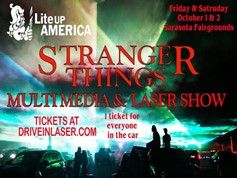 This drive-in show will feature multiple high-powered lasers shooting over your head, combined with astonishing graphic images projected onto two massive screens! See your favorite 80's songs come to life in an explosion of visuals and intense laser lights. This show is perfect for all ages and will make you want to repeat the experience. See and hear it from the luxury of your car as you park and party with your friends. Restrooms and food trucks will also be available.
26th Annual Downtown Sarasota Fall Craft Festival - October 2-3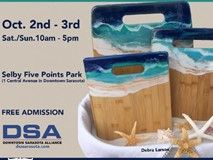 The 26th Annual Downtown Sarasota Fall Craft Festival is happening once again, presented by Howard Alan Events in partnership with the Downtown Sarasota Alliance. Come see crafters from near and far with their special creations. The event at Selby Five Points Park, is FREE and open to all from 10 am - 5 pm.
http://www.artfestival.com/festivals/october-annual-downtown-sarasota-craft-festival
The Event at TerraNova - October 22-24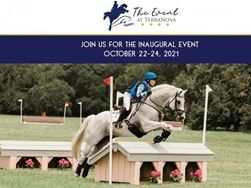 TerraNova Equestrian Center welcomes you to its inaugural event, The Event at TerraNova. The Event at TerraNova showcases the Olympic sport of three-day "eventing." Like an equestrian triathlon, eventing tests the abilities of horse and rider in three phases: dressage, cross-country and show jumping. Join us for the ultimate in equestrian sport and a lovely day in the country. TerraNova's goal is to create a world-class experience for all levels of riders, horses and spectators. This is a great family event with boutique shopping, great food and a kids' zone.
https://terranovaequestrian.com/the-event-at-terranova/
50th Sunfish World Championship - October 24 - 29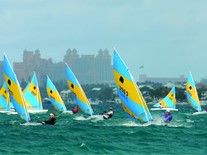 100 Pre-Qualified World Sailors will compete in the 50th Sunfish World Championship. The sailors come from Peru, Chile, Guatemala, The Bahamas, the US Virgin Islands, Aruba, Curacao, Ecuador, Bonaire, Columbia, Italy and the USA. The week-long sailing event will culminate in an awards banquet held at Bird Key Yacht Club. The public is welcome to come out and watch using their own boats.
https://www.sunfishworlds.org/
Frightfully Fun Trick-or-Treat Parade - October 30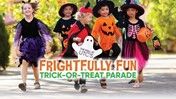 Join The Mall at UTC as they scare up some frightful fun with their annual Halloween trick-or-treat parade starting at 5 pm. This family-friendly event will feature a "fang-tastic" parade with your favorite costumed characters, surprise giveaways for kids dressed in costumes, and free trick-or-treat goodie bags for the first 500 kids to check in at the UTC tent.
https://allevents.in/sarasota/frightfully-fun-trick-or-treat-parade/200021602116819