Everything you need to know about our rentals!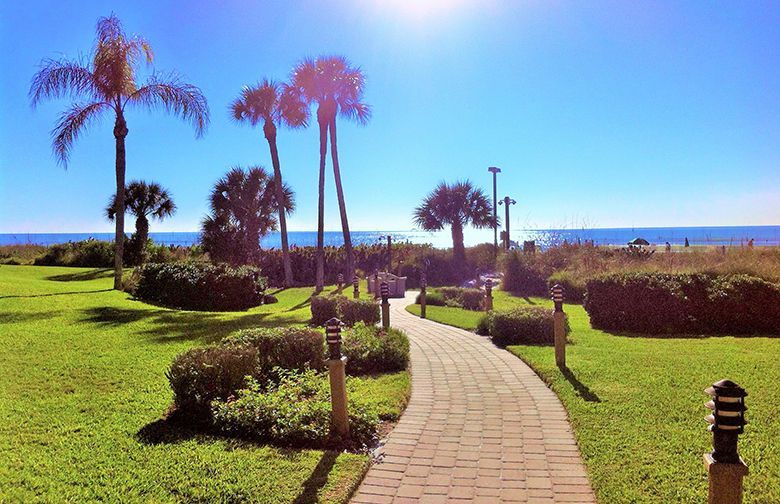 What You Should Bring With You...
All of our units are individually owned and decorated to the owner's taste.
They are equipped to our standard inventory including the following:
Beach towels, bed linens, bath towels, hair dryer, iron/ironing board, vacuum or sweeper, cookware, blender, dishes and kitchen utensils.
You may need to provide these items (unless noted) as they are not included in the condos:
Condiments: salt/pepper, coffee filters, sugar...(none of this is included)

Toilet paper (upon arrival, 1 roll is provided in each bathroom)

Paper towels: (1 roll provided upon check-in)

Bath Soap (upon arrival, 1 small bar is provided in each bathroom)

Aluminium, plastic wrap, zip lock bags: (not provided)

Garbage bags (upon arrival, 1 is provided for kitchen and 1 in each bathroom)

Dish soap, dishwasher detergent, laundry detergent, dish towel (upon arrival, 1 small of each is provided plus 1 dish cloth)
*We aren't able to supply any more of these items once you run out and there is also no maid service, so please plan accordingly.
We are only a short, one block walk away from a small grocery store where you can purchase more of these items or a few minutes drive over the bridge to a large shopping plaza with a Publix shopping store.
OCCUPANCY
Midnight Cove Condominium Association limits 4 to 6 people maximum (including children of any ages) per any 2 or 3BR unit as designated by each owner and 8 people maximum in our only 4 bedroom unit. Some owners only allow a maximum of 4 people regardless of size of unit or ability to sleep more. (This is stipulated on the unit description.) If the number in your party exceeds the maximum allowable, you will be subject to eviction/complete forfeiture of total payments made. The maximum number allowable in the unit is also the maximum number allowable to use the Midnight Cove beach, pool and recreational facilities. *Any visitors of our guests must check-in with the office to see if parking/guest privileges will be available at that time.
*We ask that any visitors of guests please bring their own beach towels, beach chairs and umbrellas.
RENTAL MINIMUM
The rental minimum at Midnight Cove is 1 week all year long! We cannot take a reservation for less than a 1 week (7 full nights) stay per our homeowner association agreement.
*2 WEEK STAYS are normally required for the month of March.
We only accept Saturday check-ins/check-outs with some possible exceptions for odd check-in/check-out dates in the following months if available and approved by the office:
Mid-January, most of May, after the 1st full week of August, all of September, October, November and the first 3 weeks of December.
**A full 7 night stay is still required though**
*Not available for: late January, all of February, all of March, all of April, all of June, all of July, 1st week of August, last week of December, 1st week of January.
Saturday to Saturday stays are always required for these times.
MAKING A RESERVATION
You may book your vacation on-line or you may call one of our rental agents toll free at 1-800-469-3004 or 941-349-3004. *Minimum rental age is 25. The Reservation hotline is available Monday to Saturday 9 a.m. to 5 p.m. If you call after hours, please leave a message and we will return your call the next business day. Once you have made a reservation, you are required to read all information in your confirmation e-mail regarding your reservation and the property rules and regulations. Your rental agreement must be signed and returned to Midnight Cove within 48 hrs of booking to have a valid reservation. Reservation is not guaranteed to be held without payment and a signed rental agreement on file within 48 hours of booking. Renter will not be provided with keys without a signed agreement.
PAYMENT POLICIES
Please designate 1 person in your party to be responsible for all payments and correspondence regarding your reservation. Once your reservation is booked, you will receive a confirmation letter via e-mail with an attached rental agreement. Your reservation is not confirmed until we have received payment and a signed/returned rental agreement. These charges are added to the base rate: 6% processing fee, 13% Total taxes (7% Florida Sales Tax and 6% Sarasota County Tourist Tax) and a $70 non-refundable accidental damage waiver fee.
*Holidays, Spring Break and any High-Volume Times are all subject to increased rates.
PAYMENTS AND FINAL BALANCE
An advance payment of 25% or $397 (greater amount), which includes a non-refundable $70 damage fee, is required to confirm a reservation, with the balance due at arrival.
Reservations of 21 nights or more require 25% payment, then 50% of the balance is due 60 days prior to arrival, with the final balance due at arrival.
If Travel Insurance is purchased, it is due at time of booking.
Rates subject to change without notice before confirming on your end.
Midnight Cove Realty, Inc. is agent of owner and will be compensated solely by owner.
All payments, prepaid rates and rates may be placed in an interest bearing account.
The guest agrees and understands that the interest earned on these funds will accrue to the benefit of Midnight Cove Realty, Inc.
ACCIDENTAL RENTAL DAMAGE INSURANCE: In lieu of paying a security deposit, Midnight Cove Realty offers a non-refundable $70 Accidental Rental Damage Insurance charge available per reservation.
Tenant will be responsible for promptly reporting any damage or necessary repair immediately upon arrival or at time of occurrence. Tenant must operate all appliances, plumbing, electrical and air conditioning units with proper care.
If tenant fails to do so, the plan will be void and tenant will be held responsible for damage or repair. Tenant may waive this non-refundable $70 fee, but then we must be able to run a $1500 security deposit charge at check-in which is refundable pending no damages in the form of a check mailed to you within 30-45 days of departure.
CANCELLATION POLICY
All cancellations must be submitted in writing to confirm your cancellation request.
Cancellations made greater than 60 days from the check-in date are eligible for a refund, minus a $150 cancellation fee. Cancellations made less than 60 days from the check-in date are non-refundable.
Reservations booked less than 60 days from the check-in date are non-refundable/non-transferable, meaning no refund will be issued if canceling and no changes can be made to the reservation.
All reservations of 21 nights or more (Long Term Stays) are non-refundable if cancelling at anytime. All long term stays are final, the unit can not be changed and the number of nights of the stay cannot be shortened.
No change in dates shortening the stay or change in unit chosen is allowed within 60 days from arrival date without loss of all monies paid.
Travel Insurance is HIGHLY RECOMMENDED for all reservations.
TRAVEL INSURANCE
In the event the unit becomes unavailable or uninhabitable due to naturally occurring events or entities, severe weather conditions, hurricanes and mandatory evacuations, any deposits and pre-paid rent will not be refundable. It is highly recommended the renter purchase travel/trip cancellation insurance to cover financial losses from cancellations. Purchasing trip insurance covers you from losses you may incur due to unforeseen circumstances, such as unexpected health issues, death, inclement weather, or jury duty. Trip insurance is offered at a cost of around 7% of your total rental cost. We recommend that you purchase this insurance as we are not flexible on our cancellation policy. Please refer specific questions to 1-866-999-4018 and use product code "Midnight" The Company is called CSA Travel Protection and their website is: csatravelprotection.com
*CHECK-IN / CHECK-OUT TIME*
On the scheduled date of check-in, units are typically ready for occupancy between the hours of 3:00PM – 5:00PM. If you arrive and your unit is not ready for check-in, guests can register with the front office and provide a cell phone number so that we can call you when the unit is ready.
Check-out time is at 10:00AM on the scheduled date of departure.
GUEST & VISITOR PARKING
Parking on the property is very limited. Each unit is only guaranteed 1 assigned parking space. Additional parking is only available on a first come, first served basis and only IF additional space is available. Due to the limited parking space on the property, no more than 2 parking passes can be issued per unit, but this is only when or if space is available. Please plan accordingly when making your travel arrangements. If additional parking is not available, visitors will be required to park off the property.
MAIL SERVICE
Please do not have your mail addressed to the unit, as you will not have access to the owner's mailbox.
Your mail should be sent to the rental office and addressed as follows:
Midnight Cove
C/O (Guest Name and/or Unit #)
6302 Midnight Cove Road
Sarasota, FL 34242
INTERNET ACCESS
Complimentary wireless internet connection is available in all units, the clubhouse and both pool areas.
Management is not responsible for technical problems with internet service as it may fluctuate and lose signal due to normal, unscheduled cable company outages that are out of our control. This is a free service.
*ON-GOING PROPERTY PROJECTS
At any given time of the year there may be property enhancements and/or maintenance projects in progress on the property. This is typically more common between mid-August to mid-December however, some items may need to be addressed at other times of the year and without advanced notice. These are usually scheduled by the Buildings & Grounds Committee as well as owners remodeling their condos. We attempt to schedule these and post notice well ahead of time, but some may be last minute projects based on necessity and/or availability. Please ask a rental agent when reserving if your unit or building may be affected, as we will try our best to accommodate your needs by finding you a unit that may be not at all or less likely to be affected by a project.
Thank you for your understanding,
Midnight Cove Management