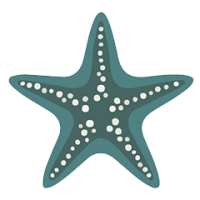 Spring has sprung! There are so many cool things to do in and around Siesta Key. Here are a few of our favorite things to do this month!
48th Annual Amateur Sand Sculpture Contest - May 1
This free, family-friendly event is cosponsored by Friends of Sarasota County Parks and Siesta Key Chamber of Commerce.
Help us celebrate Sarasota County in its 100 years of service by looking for our centennial sand sculpture at the event. Or, if you're participating in the contest, consider dreaming up your own centennial inspired sculpture.
https://www.facebook.com/events/siesta-key-beach/48th-annual-amateur-sand-sculpture-contest/437681474173962/
Sarasota Cinco de Mayo Festival 2021 - May 1- 2
Celebrate Mexican-American culture at the premiere of the Sarasota Cinco de Mayo Festival to be held in JD Hamel Park in downtown Sarasota at Gulfstream Avenue and Main Street. Select from delectable foods cooked on site incorporating the freshest ingredients. https://fishmongerapproved.com/event/sarasota-cinco-de-mayo-festival-2021/

Acoustic Sunsets - May 3 - 24
Stop by the Ringling for acoustic sets with a solo musician on Ca' d'Zan Terrace! This socially distanced event will feature live music with food and drink for purchase. Tickets are limited and must be purchased in advance. Masks are encouraged when social distancing isn't possible. The organizers look forward to welcoming you to a relaxing evening of music during sunset. Sandwiches, snacks, and drinks will be available for purchase on the terrace, and The Ringling Grillroom is offering other tasty items for pre-order.
https://www.ringling.org/events/acoustic-sunsets

The 23rd Annual Sarasota Film Festival - May 1 - 9
For over two decades, The Sarasota Film Festival has been dedicated to showcasing the best in local and international cinema. The 23rd Annual Sarasota Film Festival will be both virtual and in-person this year, with screenings, events, celebrities, and more! The Sarasota Film Festival is a staple in Sarasota and the film community, drawing over 50,000 patrons who gather to celebrate the best in cinema. Over the last two decades, the festival has screened groundbreaking films, documentaries and shorts that deliver key messages to audiences, as well as engaging them in conversations with actors, filmmakers and industry professionals. www.sarasotafilmfestival.com
Forks & Corks Food and Wine Festival - May 1 -2
Forks & Corks Food and Wine Festival is hosted by the Sarasota-Manatee Originals and is our organization's primary annual fundraiser, bringing critical marketing dollars to promote dining in local, independently owned restaurants and encouraging locals and visitors to our area to always "Eat Like A Local." https://www.eatlikealocal.com/forksandcorks

Sailor Circus presents A Night at The Movies - May 1-2
Sailor Circus Academy presents A Night at the Movies! For one weekend only – May 1 thru May 2 let The Greatest "Little" Show on Earth take you into a world of premieres, blockbustersand family movie night favorites. The Sailor Circus Academy enters its 72nd year of entertaining audiences of all ages. Expect to see incredible youth circus artists flip, fly and soar to new heights in this eagerly anticipated show that promises to thrill and excite children of all ages! See the show live in person at the Sailor Circus Arena or get a digital ticket to watch the show from the comfort of your own home. We follow social distancing guidelines and masks are required. https://circusarts.org/performances/shows/spring_2021/