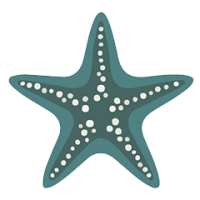 With Turkey day just around the corner there are many things to be thankful for!
We are excited for all the fall festivities in our area this November. Siesta Key has a wide variety of Autumn attractions in store for this Thanksgiving season.
St. Armands Circle Art Festival November 9-10
Set amidst a tropical paradise, St. Armands Circle is an enchanting circle of fine shops and gourmet restaurants, sure to provide a memorable experience for all. The St. Armands Circle Art Festival hosts 200 artists in town annually. The event offers art from a broad spectrum of mediums including sculpture, photography, glass, paintings, ceramics, jewelry, mixed media and more! Howard Alan Events offer patrons the opportunity to personally meet with the artists, commission a work of art and learn what inspires the artists' work. https://www.facebook.com/events/246915909566953/
Sarasota Medieval Fair November 9 – December 1

Welcome one and all to FOUR weekends of exciting tournaments, scrumptious feasts, & pure family fun at this year's Sarasota Medieval Fair! Join in the fun Saturdays & Sundays November 9th thru Dec 1, 2019 from 10am to 5:30pm rain or shine at the Ringling Woods behind the Sarasota Fairgrounds! Visit each weekend for a full new line-up of different nationally renowned acts! Plus, don't miss our returning favorites such as the Washing Well Wenches, Wheel of Death, the Human Combat Chess Match, and full-armored full-contact jousting tournaments held three times daily! https://www.sarasotamedievalfair.com/
Venice Chalk Festival November 15– 18

Join the Chalk Festival family of pavement art enthusiasts November 15 - 18 at the Venice Airport to celebrate the theme 'Garden of Wonders,' a tribute to the marvels of the natural world and the human imagination. Hundreds of artists, featuring the largest gathering of world-renowned traditional and 3-D pavement artists, turn the airport runway into a museum in motion with unlimited space to create - no other location or event like this one exists elsewhere. https://chalkfestival.org/

Siesta Key Crystal Classic November 15 - 18

Recently named America's #1 Beach, the Crystal Classic has become a favorite of the professional sand sculptors who have competed here. Citing the beauty and cleanliness of the pristine white sand, sculptors have remarked that their sculptures look almost as if they were "carved in marble". Attend the Crystal Classic November 15th through 18th to see the arts and the beach connect in ways never before seen in Sarasota. https://www.siestakeycrystalclassic.com/
Season the Bay - Spice, Sauce & BBQ Show November 16th
Enjoy the Tastiest Show on the Bay, November 16th! Sample spices, sauces and more from awesome local vendors. Purchase local flavor for the holidays. Arts & crafts, games, contests and more! Life is too short to be plain.
Celery Fields Walk November 9 and 25

November 9th and 25th walk the Celery Fields trails and boardwalks with expert birding guides from the Sarasota Audubon Society. Discover resident and migrant birds, wildlife, and plants. Wear sturdy shoes, bring water, sunscreen and insect repellant, and don't forget your binoculars! New birders welcome! https://www.sarasotaaudubon.org/
We hope you enjoy the fall festivities this month at the Midnight Cove! If you have any suggestions of more great events leave a comment below!