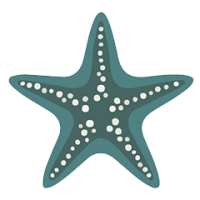 During this season of thanks, we are so grateful for all the events Sarasota has to offer this month!
Join us in Sarasota and Siesta Key in November for our parades, concerts, and markets. You are sure to find the perfect plans for your family's Thanksgiving vacation in Sarasota with this list of November things to do!
The Orchid Show 2021: Aerialists from the Tree Top to the Big Top! - November 1- 28
Selby Gardens' annual Orchid Show brings together two of Sarasota Florida's most renowned legacies —orchids and the circus. Presented in collaboration with the John and Mable Ringling Museum of Art (The Ringling), The Orchid Show 2021: Aerialists from the Tree Top to the Big Top, is presented by Better-Gro®, celebrates the breathtaking beauty of orchids in tree-top canopies high above the forest floor with the artistry and spectacle of the circus, particularly the aerialists who perform extraordinary feats of human ability high above captivated crowds. Pairing astonishing air plants with amazing aerial acts enables a fascinating exploration of the intersection of nature and entertainment.
https://selby.org/events/the-orchid-show-2021-aerialists-from-the-tree-top-to-the-big-top/
The Sarasota Medieval Fair - November 6 - 13
The Sarasota Medieval Fair is Back! Live the majesty and madness of knights, jesters, minstrels, belly dancers, and sword swingers! Watch the full contact joust and human combat chess tournaments. Ride rides and play games. Feast on turkey legs and hearty ales from the English pubs. Plus, join in on the fun with this year's Scottish scenario, the Battle of Falkirk, 1298 AD. We encourage all to interact with our cast of characters, ask questions, and participate in the grandeur of color, sound, taste, and festivities. Come one and all to four weekends of exciting tournaments, scrumptious feasts, and pure family fun at the Sarasota Medieval Fair!
https://allevents.in/sarasota/frightfully-fun-trick-or-treat-parade/200021602116819
Free Fall Festival - November 6
NextHome's annual Free Fall Festival is at Florida Farm Bureau this November! Join in for a completely free, KID-FRIENDLY event! This is one of the most fun events of the year - here are just some of the things you can enjoy at the festival: carnival games, bounce houses, dunk tank and food trucks!
https://www.eventbrite.com/e/free-fall-festival-2021-tickets-171339760837

Siesta Key Crystal Classic - November 12 - 15
Buy your tickets to enjoy close-up sand sculpture viewing inside the Sand Village! Twenty-four artists converge on Siesta Key to compete in an amazing Master Sand Sculpting competition. The sculptors create a large community of carvings featuring eight solo sculptures and eight team sculptures. On Saturday evening, enjoy these wondrous works of sand art under colored lights after sunset. The timed competition is judged, and the winners are revealed on Sunday afternoon.