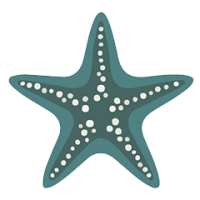 Fall is here, refreshing breezes are in the air, and Siesta Key is the place to be! Here are some of our favorite activities and events in the Sarasota Area this September.
Our Daiquiri Deal - All Month
We have an amazing new deal for you! We have partnered with Captain Curt's and now each party will receive this FREE cool collectible insulated cup at check-in. Just bring your cup to Captain Curt's and you'll receive daiquiris for $10 during your entire stay in Siesta Key!
Spectacles Sarasota Scavenger Hunt - All Year Long
On this app-led outdoor scavenger hunt, you'll explore Sarasota like never before. Walk from landmark to landmark to discover art, culture and history. Search plaques, statues, and art to solve riddles that can only be found on location. If you can't find the answer, they will guide you to the next location.
Work with your team to answer trivia questions and complete photo challenges. Earn extra points for each hidden treasure you find and photo your team takes. Can your team beat the Sarasota high score?
https://www.letsroam.com/scavenger_hunt/Spectacles_Sarasota_Scavenger_Hunt